Cottesloe Top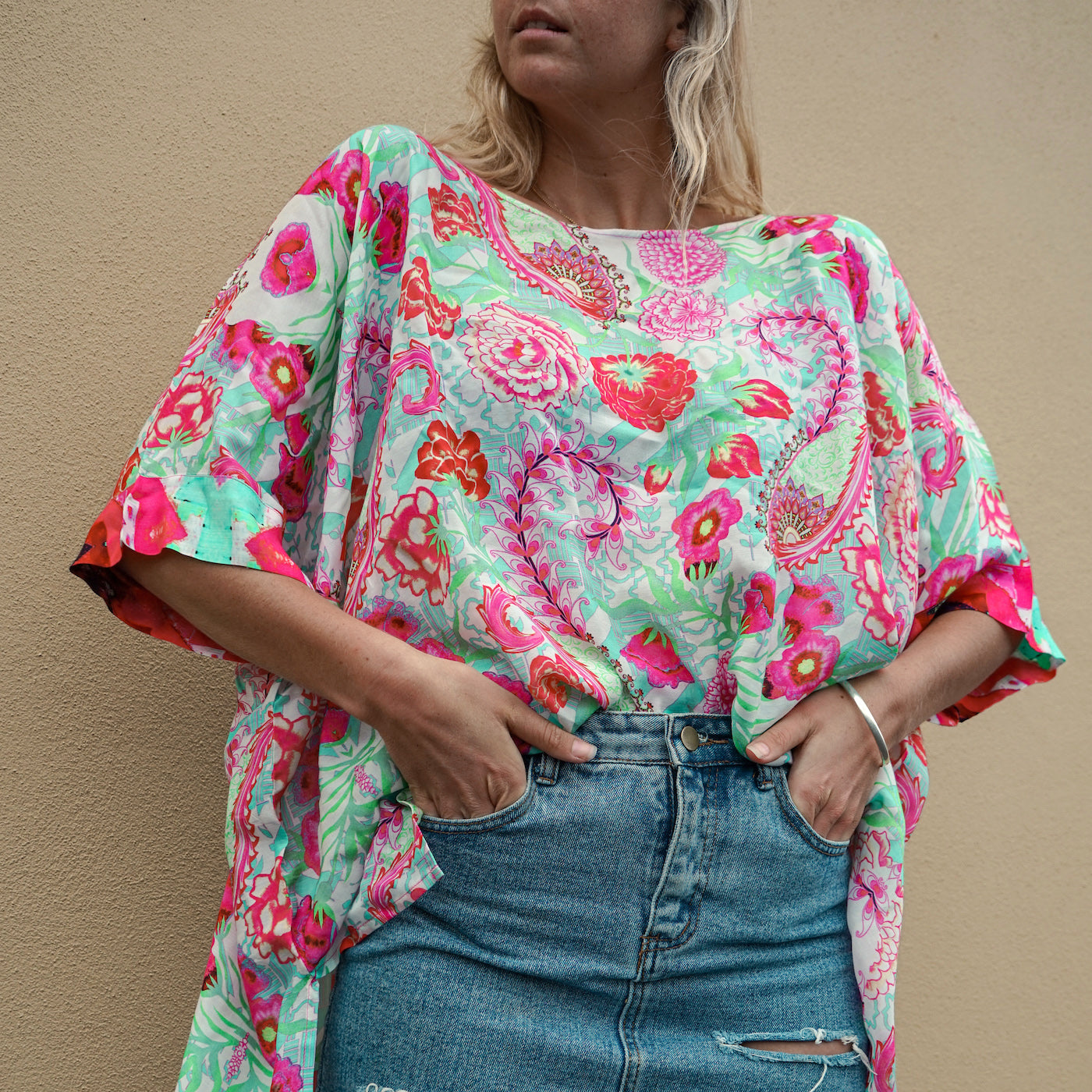 Designer: Lee Garrett
$99.95
Free Shipping on all orders.
This is a unique digitally printed design, in a mixed Pinks palette with touches of Mint on a White base , finished  with a bold feature sleeve border detail .
This top is designed to be worn off the shoulder , due to its easy open neckline 
Made from a luxe blend of 70% Cotton / 30% Silk
One size – soft, light + breathable to wear
Perfect for warm days, sunset cocktails + everything in between !!